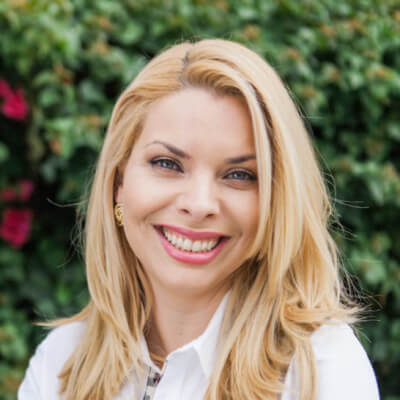 Practice Areas
Estate Planning
Asset Protection
Corporate Transactions
Bar Admissions
State of Florida
U.S. District Court for the Southern District of Florida
US Patent & Trademark Office, Registration No. 62,918
Education
Florida International University, School of Law (J.D., 2009)
Board of Advocates,
Phi Delta Phi Honors Law Fraternity,
University of Florida/FIU, B.S. in Civil Engineering, (2004) Cum Laude;
Chi Epsilon Honors Engineering Fraternity
Professional Affiliations
Florida Bar Section, Real Property, Probate, and Trust Law, Member

American Bar Association, Section of Business Law – Member

WealthCounsel – Member

Family Wealth Planning Institute – Member

American Society of Civil Engineers

Cuban American Bar Assn

Dade County Bar Assn

Argentinean-American Chamber of Commerce
Leslie V. Marenco, Esq.
Leslie V. Marenco is a partner who focuses her practice in the areas of Asset Protection, Estate Planning, and Corporate Transactions. Leslie is an attorney dedicated to helping both domestic and foreign families and businesses make the very best legal decisions throughout their life. She develops lifelong relationships with her clients, serving as a trusted advisor to them and to their families. Leslie expertly guides her clients as they preserve and protect their assets and legacies, including their intellectual, spiritual, and human assets.
Estate Planning & Asset Protection
Leslie focuses on advising individuals, most often entrepreneurs, with respect to estate planning matters. Her trust and estate planning practice concentrates on using innovative planning techniques to fulfill the clients' dispositive goals and to reduce and eliminate taxes. In addition, she assists clients in conveying the family-owned corporations and other business interests to children, & making charitable donations. She prepares Wills, revocable living trusts, irrevocable trusts, stockholders' agreements, powers of attorney, and other estate planning documents for her clients, in addition to employing tax planning techniques to minimize and eliminate taxes through the use of specialized trusts, GRATs, installment notes, sales, QPRTs, charitable gifts, private foundations, family limited partnerships and limited liability companies. Leslie provides creative solutions to allow individuals and families to build and transfer their wealth to younger generations at minimal or no tax cost.
Planning for Non-Residents & Foreign Nationals
Leslie works with foreign individuals and families to create tax-effective structures for investment and wealth transfers that minimize their tax exposure. She is highly knowledgeable on the creation of offshore trusts, U.S. transfer taxation planning, high-level estate planning, expatriation and pre-immigration tax planning. Leslie also advises individuals and fiduciaries on the Foreign Account Tax Compliance Act (FATCA) as well as offshore voluntary disclosure programs. In addition, Leslie advises clients with unique intellectual property interests in matters of sophisticated estate and tax planning and the administration of complex estates and trusts. She also counsels clients with regard to charitable giving, the formation of private foundations, obtaining tax-exempt status and the rules related to tax-exempt organizations.
Business & Tax
Leslie has experience with a wide variety of business and tax planning matters relating to C corporations, S corporations, limited liability companies and limited partnerships. She acts as a counselor to a variety of companies and entrepreneurs regarding their ongoing legal needs, providing advice with respect to matters such as business formation, capital raising, employee matters, strategic agreements, shareholder agreements, complex partnership and limited company agreements, debt and equity arrangements, and confidentiality and non-competition agreements.
​
Before joining MWPRM, Ms. Marenco practiced in a Boutique firm in Coral Gables that specialized in Complex Commercial Litigation, with an emphasis on International business, corporate and contractual disputes before joining the firm's transactional practice.
Leslie is originally from Rye, NY but received her law degree right here in Miami, Florida where she graduated third in her class. During Law School she was a distinguished member of the Board of Advocates and completed in various regional ABA Competitions as part of the Negotiation, Arbitration, and Mediation Team. Additionally, during law school Ms. Marenco served as a Legal Fellow to the Honorable Judge Ungaro-Benages, United States District Court for the Southern District of Florida.
Prior to beginning her legal career, Leslie was a Civil Engineer for a large Engineering firm in Miami for over 5 years where she was responsible for the design and production of construction documents for roadways, water, sewer, and drainage systems; as well as all site planning and construction inspections of such projects. She was also a consultant for the Florida Department of Transportation – District 6, overseeing the Local Projects of the American Recovery and Reinvestment Plan ("Federal Stimulous Package"). Additionally, as an Engineer registered with the United States Patent and Trademark Office, her practice includes the domestic and international protection of patents, trademarks, and copyrights.​