Meghan Markle and Prince Harry announced their third pregnancy this past week; they are parents to nearly two-year-old Archie, and they lost a child to miscarriage this past summer.
The famously private pair stepped down from official duties in the royal family prior to the pandemic to pursue private lives, which include a $250 million deal with Netflix and speaking engagements that command up to $1 million.
Most of us lack such hefty incomes to allocate to our children, not to mention the royal heirlooms and polo ponies that the duke must surely have.  However, even the most modest of estates have plenty to consider when a new baby comes to the family.
Whether yours will soon be adding its first or fifth child (or grandchild!), the expected addition of a child to a family is the perfect time to revisit your estate planning documents.  Can the people you nominated to be guardians for your first child handle two extra children if something happens to you?
Few contentious family dynamics are as scandalously public as those between the Sussexes, the duke's family, and the duchess's father.  Thomas Markle rather foolishly dished about his famous daughter just days before her wedding.  Meghan and Harry let the world and his family know via Instagram that they would be stepping down as senior royals.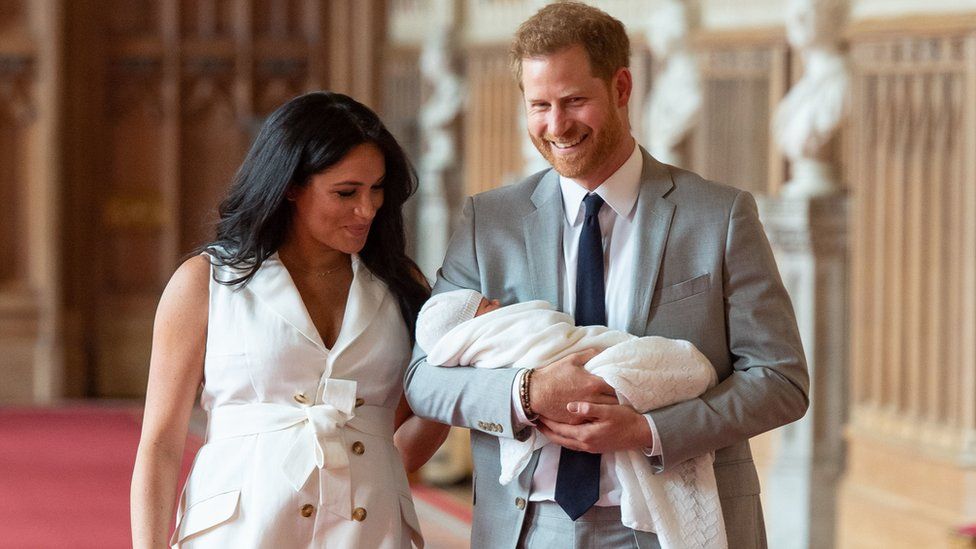 Has your relationship changed with the person you nominated several years ago? The Sussexes show us how significantly family dynamics can change when young families are made.   Priorities shift and values change.
As you watch your friends and family become parents and experience their parenting styles, perhaps you have some strong feelings as to whether your own child should ever be parented by them.  Consider how super close siblings William and Harry engage in dramatically different parenting styles with their own children: the Cambridges take their children in public, allow them to be photographed, and release information about them while the Sussexes carefully keep Archie from the press and only release a sparing photo on occasion. Time to update your guardianship nominations.
For grandparents, perhaps the addition of a new grandchild means it is time to rework any specific gifts in your will so that your newest family member also receives a special heirloom or sentimental item.  Even if you do not have a treasure trove like Queen Elizabeth, grandchildren will still appreciate a trinket of yours to remember you by when they are old men and women.
Meghan's disclosure of her miscarriage this summer reminds us that pregnancy and the birth of a child is a major medical event that does not always go as hoped. Unfortunately, pregnancy is an important time to revisit your advanced medical directives for women to ensure their bodies and medical wishes are respected.
Along with buying sweet little clothes and decorating a nursery, parents and grandparents should add a trip to their attorney to their to-do lists to update their legal documents to reflect the changes brought by their bundle of joy.
This article is a service of Trust Counsel, Personal Family Lawyer®. We don't just draft documents; we ensure you make informed and empowered decisions about life and death, for yourself and the people you love. That's why we offer a Family Wealth Planning Session,™ during which you will get more financially organized than you've ever been before, and make all the best choices for the people you love. You can begin by calling our office today to schedule a Family Wealth Planning Session.