Rising to fame in the founding decades of rock and roll, the story of Little Richard is a true rags-to-riches tale. Little Richard went from washing dishes for a living to a world-famous celebrity, inspiring millions of fans and generations of future musicians and artists. In fact, if we were to make a list of the most influential performers, Little Richard would be right at the top. His death at age 87 has many of us now remembering his 35-year music career, a legacy characterized by his raucous, irreverent style.
As a celebrity, you might think that Little Richard enjoyed both personal and financial success in his career. It's said that Little Richard made at least $40 million, a tidy sum for someone who sold the rights to his first hit song for just $50. But appearances can be deceiving, and only time will tell just how much of Little Richard's fortune remains. In the mid-1950s, Little Richard sold his publishing rights away. That means that while he still earned an income from his performances, his publishers made millions off of selling his records. Without royalties or a copyright library, in all likelihood Little Richard's estate bears little resemblance to that of the modern rock star.
Still, now that he's gone, whatever is left of his estate must still be sorted out. A best-case scenario situation would be that he left clear instructions on how he wanted his estate handled, and that proper protections for his estate were put in place to avoid lengthy entanglements in probate court. Most think that Little Richard's Will probably gives most of the estate to his 49-year-old son, Danny. However, Little Richard was heavily involved in various churches and religious charities over the years, so there's a good chance that he left money for one or more of them as well. As long as his estate plans are in good order, it should be easy to honor all of Little Richard's final wishes.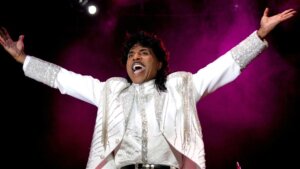 While it's still early days, there are already a few valuable takeaways from Little Richard's legacy. Unlike most other celebrities, Little Richard retired from his performance career years ago and has enjoyed an unusual degree of privacy. Without royalties or licensing his image, the estate will never generate any income of its own. There are no foundations or charities to run. But that seems to be exactly what Little Richard – and now his son, Danny – wanted. They are and were both private people, preferring to live their lives out of the spotlight.
But no matter how privately a person lives, it's still important to have comprehensive estate planning and updated documents. Imagine the upheaval and distress that a court battle over his father's money would cause Little Richard's son. That quiet life they both wanted would be shattered by attorney's fees and public scrutiny of every detail of their lives. The lawsuits would probably be not only expensive but lengthy as well, casting a dark shadow over the legacy of a man who delighted millions with his music. And it's not just his heirs and legacy that could suffer. Such unwanted circumstances can happen to anyone who doesn't have proper estate planning in place.