In 2008, Britney Spears was placed under the guardianship of her father, Jamie Spears, and attorney, Andrew M. Wallet, after addiction and mental illness sent her spiraling out of control. To this day, the guardianship remains in place. And now, rumor has it that Britney is ready to settle down with long time beau, Sam Asghari—question is, can she do so without her father's permission?
Guardianships, or conservatorships, as they are known in some states, are generally sought for minor children—who are incapable of making their own personal and financial decisions because of their minority—or the elderly, who have become incapable of managing their affairs due to dementia, Alzheimer's, or other diseases that affect the brain and their ability to organize thoughts and properly care for themselves. However, anyone can become medically and legally incompetent and be placed under a court-ordered guardianship. When the California court ruled that then-26-year old Spears was incompetent and thereby appointed a guardian, she was no longer legally able to make her own decisions, including how to spend her money or whether or not to get married.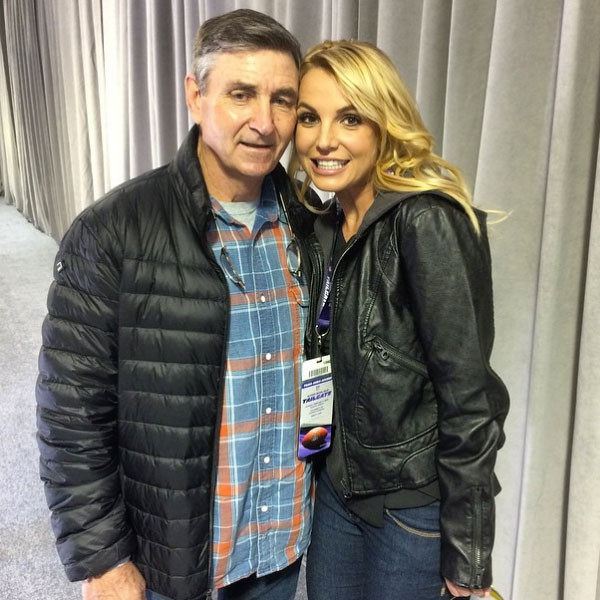 So, will Britney ever be free of the guardianship and consequently allowed to run her own life again? Some speculate that she will. Earlier this year, Wallet resigned as one of Spears' guardians, leaving her father as sole guardian. But with her father's failing health and the singer's apparent recovery, the guardianship could be nearing its end. According to some reports, Jamie is just waiting for the right time to petition the court to end the guardianship and hand control of his daughter's life back to her. Others believe that it will continue—even if her father must resign—because the guardianship protects Britney from having to testify in the many lawsuits against her. In that case, the court may find Spears is still unable to manage her affairs and may appoint a new guardian. When appointing successors, courts always consider close family members first; so it is likely that Britney's mother is a top choice. The court's other options  for her include long-time boyfriend, Sam Asghari; her sister, Jamie Lynn; another family member; or, an attorney.
Nonetheless, the real question before the court will be whether a guardianship is still necessary for Spears. After all, guardianships are generally meant to protect those who are most vulnerable. It is possible for wards—a term for persons under a guardianship—to regain their ability to make sound decisions. For Spears, an adult with a multi-million-dollar career who seems to be doing extremely well, both mentally and emotionally, the outward appearance of things seems to point in that direction.
If the pop star were not worth millions, I wonder whether her guardianship would have continued as long as it did. And with her apparent recovery and ability to manage her life once again, will it now have to end? The answer remains to be seen and so, we will wait for Britney's father and possibly the court to decide if Spears can marry Asghari and/or if she will continue under a guardianship.