Let us Help you get YOUR inheritance in
the easiest and fastest way possible!
Call us today for a FREE & confidential consultation.
Not sure how to get your Inheritance or do you want to leave an Inheritance to Your Loved Ones? We can Help! Your Loved One worked hard to leave you what is rightfully yours, let us get it to you in the fastest way possible! Call us TODAY and speak to a Qualified Attorney that will give you answers to your questions.
Schedule a Free Consultation Today with an Inheritance Attorney
WE ♥ YOUR PRIVACY
The death of a loved one is difficult enough without having to deal with the complex legal system to get your inheritance.

Unfortunately for those left behind, not only must you grapple with the emotions raised by your loss but you must also focus on many different legal obligations you may have.
The process of transferring property can also be time-consuming and full of legal complications while determining how an estate is taxed also involves wading into the complex Internal Revenue Code. Let us Help you get the inheritance that is rightfully yours in the easiest way possible!
We can also help You and Your family leave an inheritance through the creation of a proper estate plan that would avoid the hassle and cost of a Probate. Call us today! (305) 707-7126
70 Years of Combined Litigation Experience
Hundreds of Cases Completed
Emergency Expedited Processing
Bilingual – English & Spanish
Payment Plans Available For Your Convenience
AV Rated – Preeminent Attorneys
Super Lawyers Ranking 2015, 2016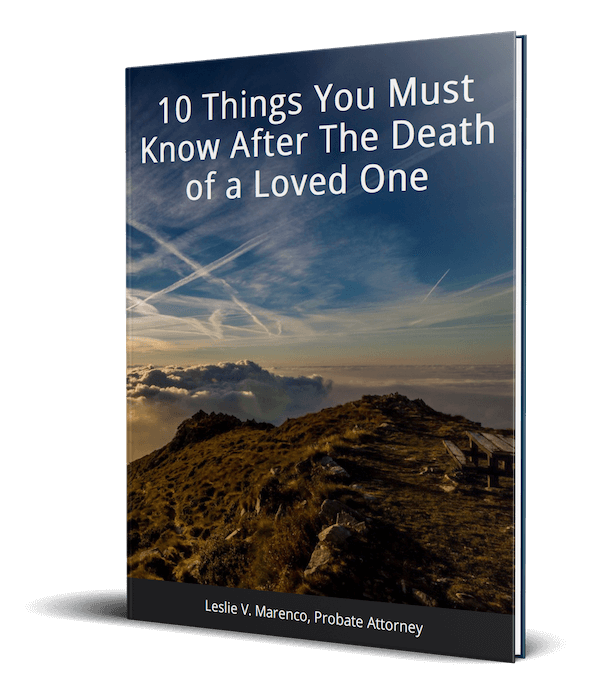 DOWNLOAD this free guide to find out what you should know about will contests and estate disputes after a loved one's passing.
Discover the most common questions when considering an estate dispute, answered by our most trusted advisors.
The hiring of a lawyer is an important decision that should not be based solely upon advertisements. Before you decide, ask any of the Attorneys at Trust Counsel to send you free written information about our qualifications and experience. The information you obtain at this site is not, nor is it intended to be, legal advice. You should consult an attorney for individual advice regarding your own situation.
Trust Counsel, PL
201 Alhambra Circle, Suite 802
Coral Gables, FL 33134
Phone: (305) 707-7126
Fax: 305-397-2277
Hours: Monday-Friday 9am - 6pm
Take control of your future.
Get the latest news and guidance from Trust Counsel, right to your inbox!